Is it a Myth or it can happen?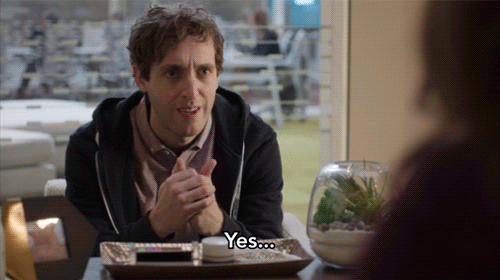 Well, from our point of view it is a mix of both. We believe that work-life balance is about a mindset and the concrete action you do every day juggle with it.
We tend to see these two as different and separate entities. Because for some, work is that place where you go because you have to, you need the money to survive and to be able to buy all the things you need and like. It reduces to never-ending hours, which for developers could seem like a flowing waterfall of code.
On the other hand, "life", as in your private life, is the moment when you spend time with your loved ones, where you enjoy all the little things that make you happy. And of course, you feel like it is never enough.
As software developers, it is important to know that your well-being should come first. Crucial for your job to keep your mental state at its very best, otherwise, you are at risk of burnout. And this could not only affect you but your significant others and of course your job.
When we are trying to make a clear distinction between them we are completely wrong because work is merely a part of life. Our major problem when we are talking about this happens when we raise work to not only a higher status but one where we equal it to the sum of all other parts.
First things first
Mental and physical health should be the first things to be in place. Make sure you are taking time off, doing things you love, improving your skills daily, and learning new things.
Starting with a different way of seeing things. From thinking "I have to do all these things on my list" to doing the best I can so I can learn from it and then will be able to enjoy the rest of the day.
Let's see some helpful points on how to be able to get that work-life mindset:
Open conversation with your employer
You should be able to talk about how you feel at work, what motivates you, what you enjoy doing and how you think you can be even more productive at work, without compromising your well-being.
Stop trying to expect anything but perfection from yourself
You see, when we are putting high pressure on ourselves we are more likely to get disappointed, to be on an edge of burnout. Because we tend to think that if something we do isn't 100% good, then it isn't good at all. So we start to do some overtime hours and we get to feel tired, disheartened, depressed or less effective at our job.
We know, every time someone comes to you to ask you for help, a favor, or anything like that it is hard for you to refuse. And for developers, sometimes this can affect your work, ruin your concentration and get you back to the beginning. It may be impossible to say politely no, especially at work. But if you agree to attend every meeting, take on every project, or help every co-worker every time, you may find yourself with no time left. C'mon, it's okay to say no to things that stress you out, as long as it's warranted, because the worst type of betrayal is the kind you do to yourself.
So what should you do?
1. Prioritizing is key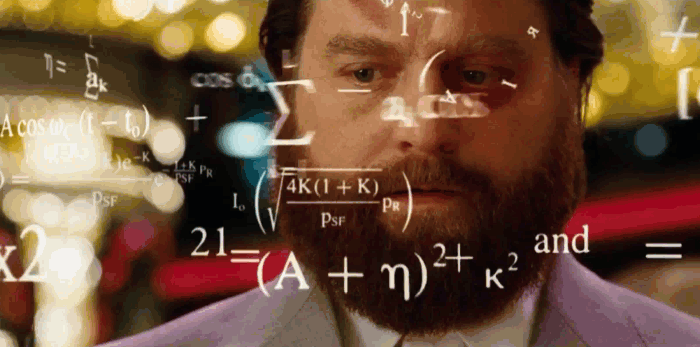 Put your priorities in order, because not everything it's equally important. It's ok if some things don't get done, focus on the tasks that get you the most impact. Once you're clear on your priorities, you'll be able to make better and quicker decisions that guide your life choices. If you don't set up your priorities in place, you'll be having problems with managing your time and making progress on your goals. The worst thing you can do is to overwhelm yourself with too many responsibilities.
2. You can't learn everything
Programming is a large field and learning new things may take a bit longer than you expected as there are thousands of resources and ways of learning. Effort and good intention will get you on the right track, but don't expect to be an expert right away. Make realistic goals, a good plan, and enjoy the process.
3. Improve Efficiency
Whether it's working remotely, having flexible working hours, or being present at the office, if you are more productive in your work, it's easier for you to go home/finish work at a reasonable time. Find what works for you to increase productivity, maybe some music that motivates you or a goal for today to accomplish. Take regular breaks throughout the day, in this way you will be able to look at things from a different perspective and maybe try something new, this also gives your mind a rest and leaves you with a refreshing way of being.
4. The most important CREATE ME TIME
Make sure you have enough rest, try to be as healthy as possible through good and nutrient food with a good amount of exercise. Spend time with the ones that make you happy. Try meditation, a positive attitude will change your mood, even if not everything that happens in your life is at its very best. Be crazy from time to time, don't forget to laugh from the bottom of your heart, and play like a child, free of worries.
On the final note
Work-life balance is impossible because everything is worth fighting for imbalances in your life, but if you are willing to make some changes in your everyday activities, you will see constant improvement. The small things matter, with the essential investment in the right places, you can radically change the quality of your life.
Take control of your life and set priorities for the things that matter to you. Spend more time outdoors, enjoy the moments with your loved ones, try a new hobby or perfect the one you have, experiment with things you never felt before. All this will add up to the way you feel, think, and are and will increase your state of mind. And this could only lead up to work efficiently and to leave work at a reasonable time.
Remember "Imperfect variety over flawless focus"