Have you ever wondered what are the defining traits of a web app? Of course, you have! No matter if you mean to build a web app for your business or are simply looking at one from a user's perspective, there are elements that can help you tell good from bad. Sometimes you're more interested in the user experience (UX), while on other occasions you think that the user interface (UI) is what makes the app good. Truth be told, in most cases, the lasting impression is most often caused by a multitude of factors that go way beyond UX and UI. Let's look at 10 features that every great web app should have!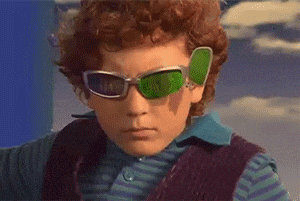 Value Proposition Is Communicated Early On
With so many mobile and web apps out there, it's getting very difficult to discover what makes each of them unique. That is, unless the value proposition is conveyed to the user quickly, and as early in the game as possible. In a recent survey by research firm Clutch, it was revealed that 72% of users either completed onboarding in 60 seconds or less, or they abandoned the app. While the survey focused on mobile apps, we dare say that the results wouldn't be much different for web apps.
Great Web Apps Have a Short Onboarding Process
The same survey by Clutch revealed that 28% of users get frustrated when onboarding takes between one and two minutes. Anything above two minutes took made this number increase by a further 5%. Of course, the nature of the app will determine the length and the duration of the onboarding process. For example, banking web apps require far more details than the ones for fitness tracking. In case onboarding takes long, the users should be told why that is.
Make Sure the Web App Serves a Single Purpose
Developing an app that's good at everything surely sounds like a fantastic idea! Until you realize that the great number of features confuses users greatly. To make sure that you don't fall into this trap, see that the design, development and strategy teams only focus on two core use cases when building any web app. Come to think of it, keeping it simple, stupid, will eventually lead to a shorter onboarding process, and will make it easier for you to convey the value proposition.
Trim Down Unnecessary Navigation Options
Not only the features can be convoluted, but also the way users navigate through the app. By now, it's clear that the three-click rule is nothing more than a UX myth. You shouldn't hide the web app's most important features behind tons and tons of navigation options. To get an idea about whether the design of your app is intuitive enough, pass it on to your friends and family members to see how they do.
Meet User Demands Quickly by Pivoting
Did you get stuck in the web app building process? Did you figure out that there's no demand for the features that it currently has? The entire Agile methodology was built around the concept of flexibility! You should become aware if your audience uses the web app for a different purpose than what you had in mind.
Be Aware of Recent Industry Trends
Looking at what the competition is doing is always a good idea, if you ever lose direction. Moreover, try to tell if there ever is a massive demand from web app users for a UX or UI component, as that might be a trend you'd want to leverage. Are your competitors offering a subscription-based premium service for their web apps? See if your audience might be interested in a similar offer and if so, start implementing it right away!
Include Customer Support Within the Web App
Making sure that the web app is visually appealing and user-friendly is no longer enough. You also need to consider that your users might run into bugs that should be solved soon after being identified. Is there a way for them to get in touch with you right from the web app? If not, you should consider implementing live chat functionality.
Personalize Communication to Increase Engagement
Since the first name of your customers is something that they might provide during the onboarding process, including it in your communication with them will leave the impression of a human touch. In addition, make sure that any emails sent as confirmation for an action are signed off with a personal name, and that users are given the option to reply.
Even if you choose not to include in-app customer support, you should reply using the same channel that your audience relies on. You can even take that one step further and ask for feedback before users even think of giving any. That will show that you care about what they think and might even provide some useful insights that could make their way into product development.
Include the Latest and the Greatest Technologies
Would it be viable to include chat bots in your web app? They're not only a way to provide instant customer service, but also a means of generating engagement. Something that you should pay attention to is making the conversation sound as natural as possible. Users are already tired with canned responses, and a chat bot that does more of the same certainly won't help.
Final Thoughts
Are you considering developing an awesome app for your business? Make sure that you rely on the best technologies currently available, as anything less than that won't do! Nothing is worse than delivering a web app with a clunky user experience, an outdated design and no customer service whatsoever on top of it. If you'd like to find out more about how each of the above 10 factors could be tailored to match your business needs, get in touch with us!
Daniel
Hi, I'm the developer who just wants to code all day. I am passionate about everything related to web development, I understand your product from a technical point of view and I know how to speak to your software engineers and developers. Working on our client's software projects gives me the joy to wake up every morning and the fuel to grow. Nice to meet you!